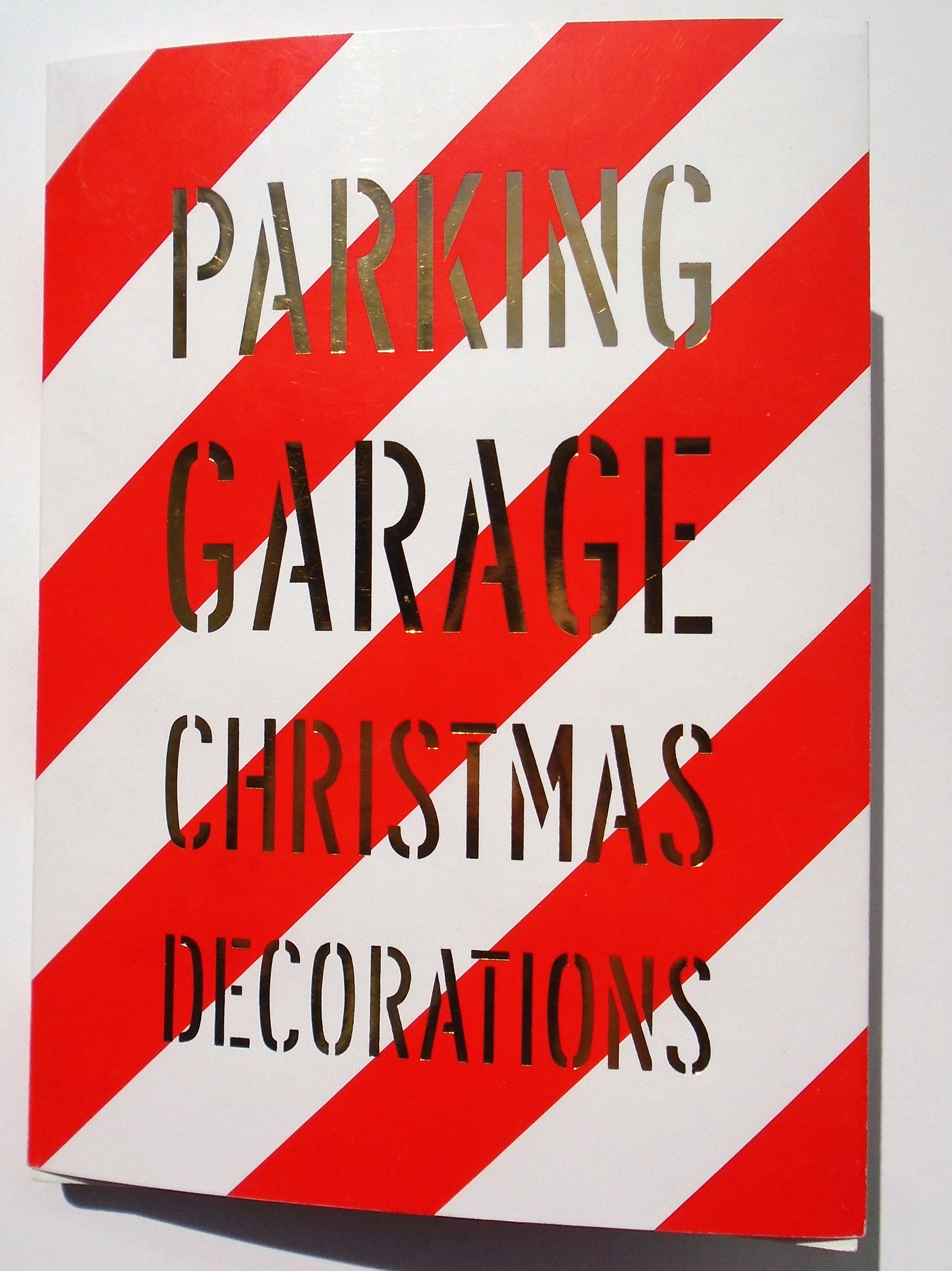 Release date: 12/19/2014
OUT OF STOCK
"This book is an observational survey of urban life. It highlights one of the many special things about living in a major city. I've discovered that if you look close enough you will find amazing beauty, charm and generosity all over New York.
I'm constantly awestruck by the extent to which New Yorkers will go to make something out of nothing. Witnessing these tiny triumphs over the challenges of living in this crazy city always puts a smile on my face and is one of the main reasons I decided to stay here for over 25 years.
I started posting pictures of Parking Garage Christmas Decorations on my instagram back in 2012.I'd wander the streets from November through Christmas searching for a new display to document. Even though I wasn't driving a car, the proud creators of these installations were always cheery and welcomed me with open arms.. In the middle of those noisy concrete and steel garages I was feeling the Christmas spirit. After two and a half years of trespassing I finally had enough pictures to make a book. Now I can start on Volume 2. " Andy Spade
Parking Garage Christmas Decorations is the first in a series of books by Andy Spade drawing upon his own work as well as his extensive collection of found photography. The series will be designed by Hans Seeger, printed at the Fox Company in Wisconsin and distributed by Dashwood Books.
Parking Garage Christmas Decorations by Andy Spade
Published by A.S. Books
96 pages (with gatefolds), 84 color plates
Custom cover with dust jacket, saddle-stitch
hardcover/ 1000 copies/ 5.75 x 8 inches
OUT OF STOCK
Suggested retail $30 (40% + shipping)